Procurement Services has initiated a monthly drawing to show our appreciation for users across campus sourcing their purchases through cyBUY.
Three shoppers will be selected each month to receive an Iowa State mug full of candies, a coaster, mousepad and balloons!
Representatives from Procurement Services will deliver these goodies in person, so when you are emailed please let us know when would be the best day/time for us to drop by.
We appreciate all efforts to help reduce administrative cost and create order volume to lower costs for everyone.
cyBUY Vendor Show door prize and other drawing winners
iCubs tickets: Laura Iles & Diane Kolbo 
Walmart gift card: John Michel 
Backpack: Logan Fischer
Flashdrives: Lumila Rizhsky & Svitlana Zbarska
Drawstring bag and flashdrive: Shailja Goyal
HP Printer (Central Stores table): Becky Johnson
$50 Bass Pro giftcard (Crescent Electric table): Libuse Brachova
April 2018 Winners 
Kristan Kern, Printing and Coping Services 
Cassidy Moses, Veterinary Diagnostics Laboratory
Chanda Skelton, Ecology, Evolution and Organismal Biology - LAS 
March 2018 Winners
Diane Schall, Veterinary Medical Center
Leland Harker,  Electrical and Computer Engineering
Mary Jane Long, Vet Microbiology & Preventive Medicine
Feburary 2018 Winners
Cynthia Spurlock, Engineering Student Services 
Gloria Oberender, Physics and Astronomy 
LuAnn Adams, Humna Sciences Student Services 
January 2018 Winners 
Robin Mcneely, Institue for Design Research and Outreach
Anastasia Whited, Veterinary Diagnostic and Production Animal Medicine
Joshua Hale, IT Services Security and Policies 
December 2017 Winners
Theresa Birch, Physics & Astronomy
Brad Dahlsten, LAS Administration 
Vicki Speake, Youth & 4H
November 2017 Winners
Matthew Brewer, Vet Pathology
Xiaolei Shi, Food Science and Human Nutrition
Wei Wang, Plant Pathology and Microbiology 
October 2017 Winners
Alvin Day, Human Science Administration
Alice Berger, EH&S
Liese Vanderbroek, Music
Alice Berger
September 2017 Winners
Jean Vogel, Athletic Department
Connie Harris,  ISU Pappajohn Ctr for Entrepreneurship
Diane Jepsen, Genetics, Delvelopment and Cell Biology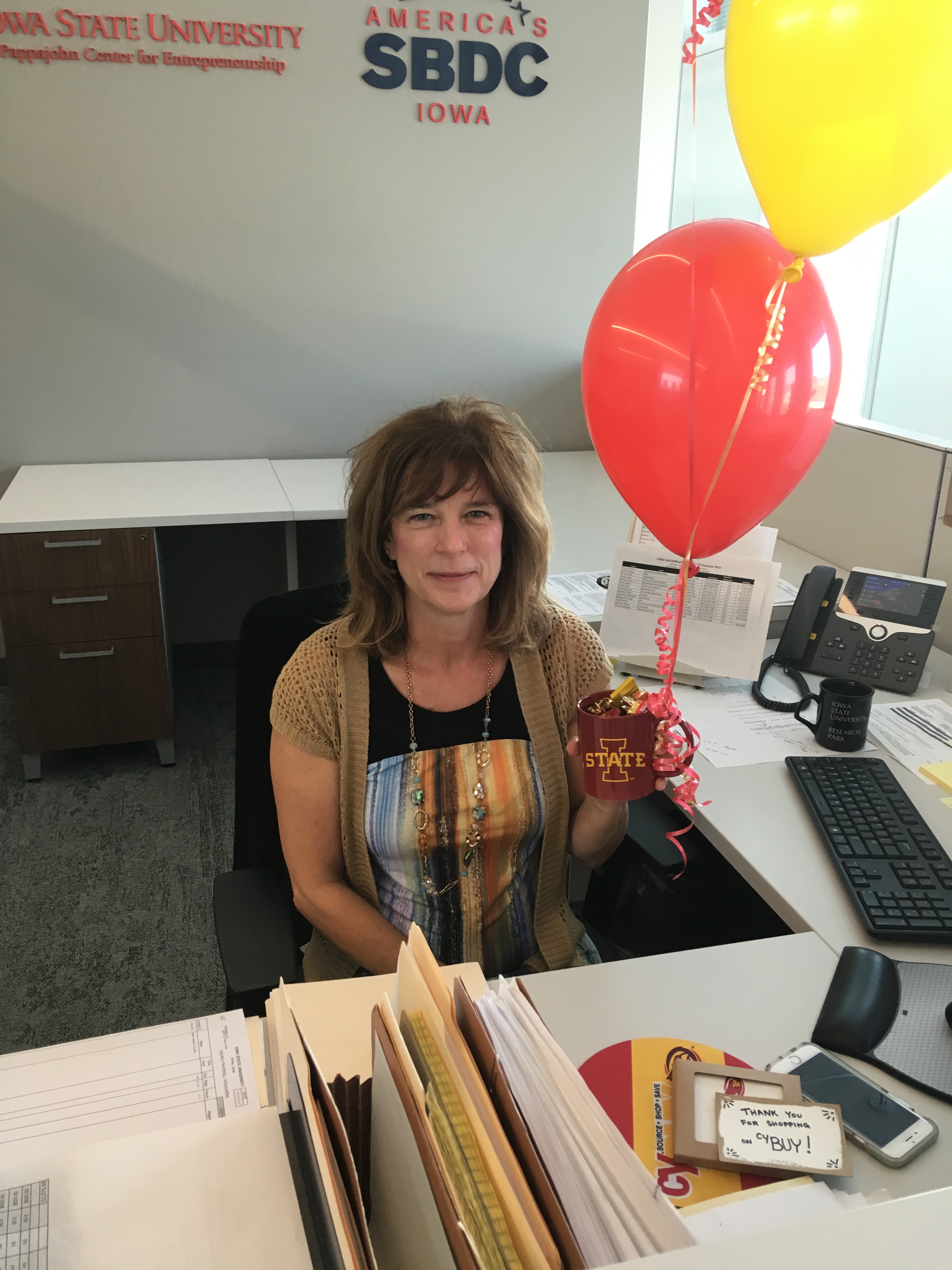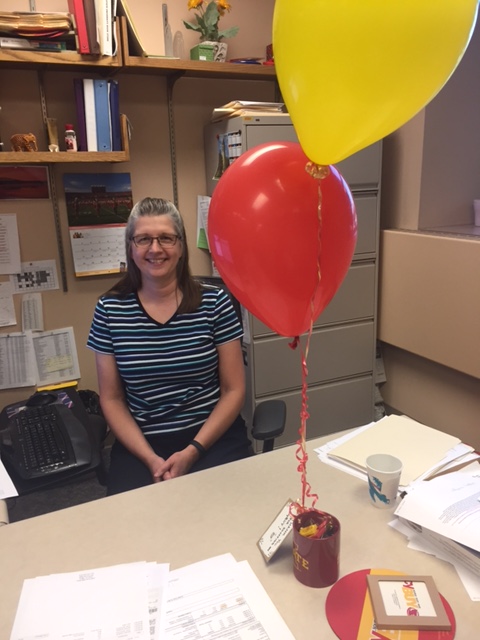 (left to right) Connie Harris and Diane Jepsen
August 2017 Winners
Bonnie Snovelle, Vet Diagnostics Lab
Erica Unger-Wallace, Genetics, Delvelopment and Cell Biology
Hua Bai, Genetics, Delvelopment and Cell Biology
July 2017 Winners 
Josh Delarm, Mechanical Engineering
MeiMei Xu, Biochemistry Biophysics and Molecular Biology
Nicole SiewDin Sun, Food Science and Human Nutrition
THANK YOU FOR USING cyBUY!