Procurement Services has initiated a monthly drawing to show our appreciation for users across campus sourcing their purchases through cyBUY. Three shoppers will be selected each month to receive an Iowa State mug full of candies, a coaster, mousepad, and balloons! Representatives from Procurement Services will deliver these goodies in person, so when you are emailed please let us know when would be the best day/time for us to drop by.
We appreciate all efforts to help reduce administrative cost and create order volume to lower costs for everyone.
---
cyBUY Drawing Winners
---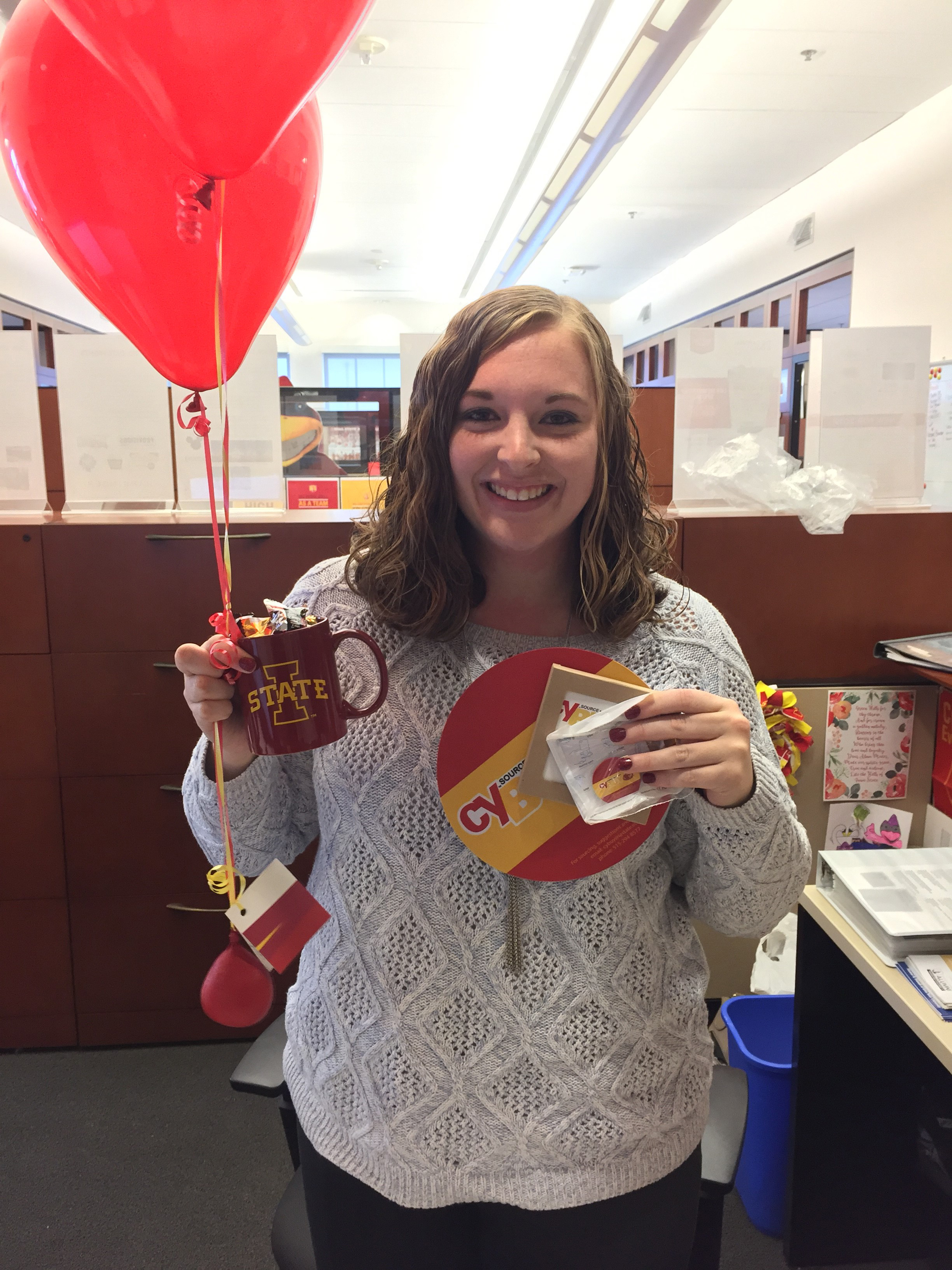 Elaine Crawford, January 2019 Winner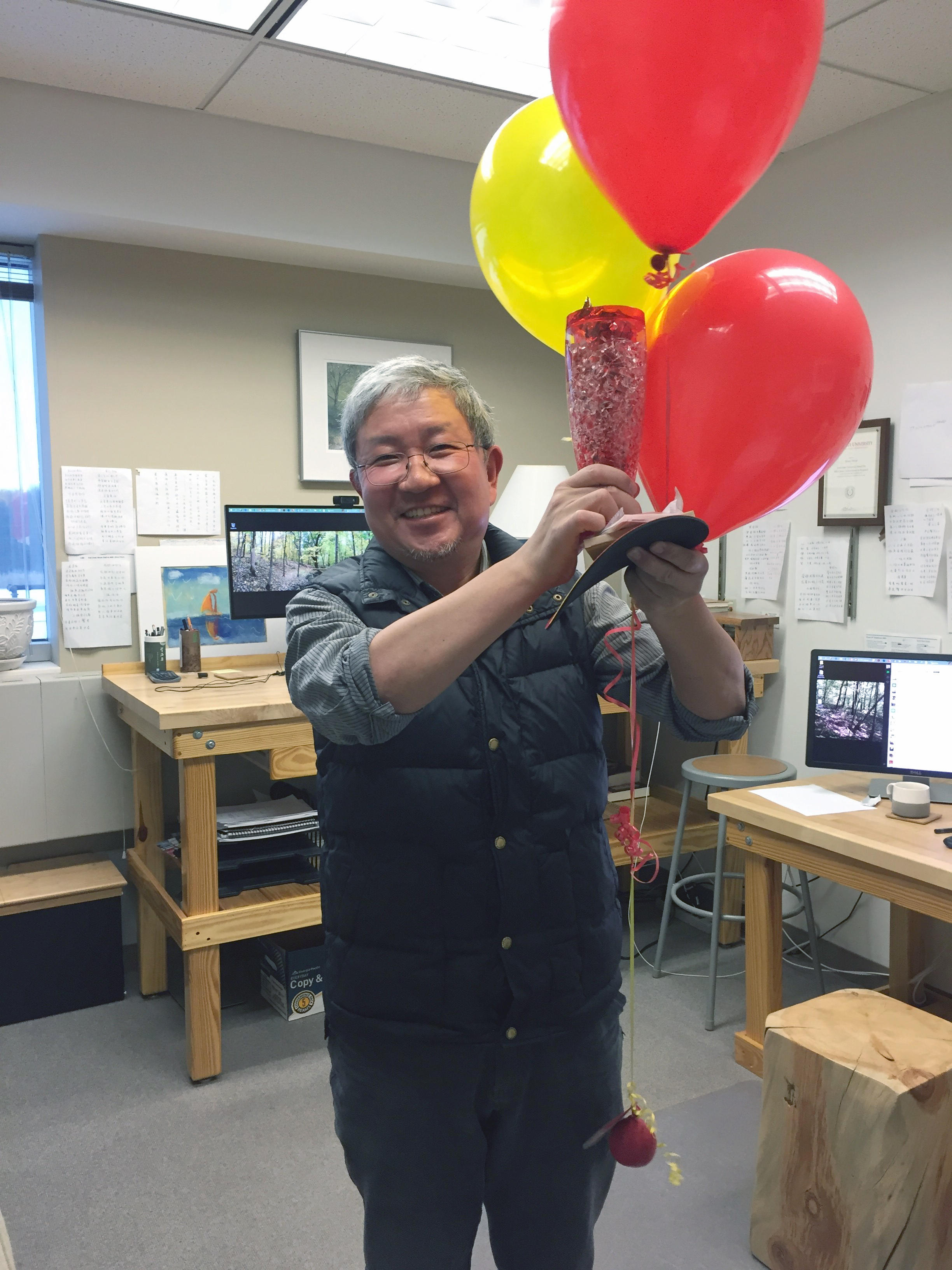 XinWei Wang, Feburary 2019 Winner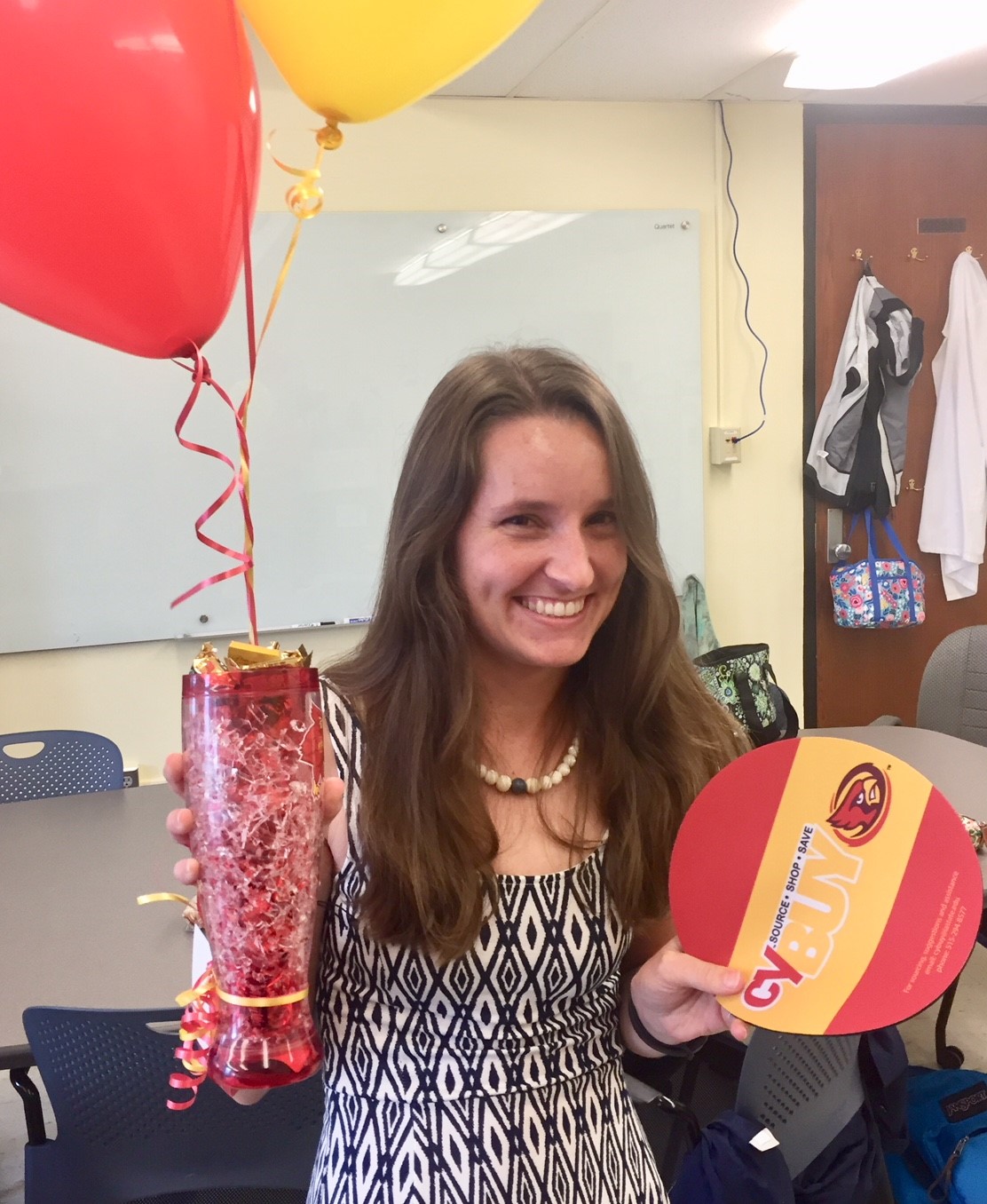 McKayla Spencer, August 2018 Winner
February 2019 Winners 
Nada Pavlovic, Vet Microbiology and Preventive Medicine
Brandi Vigon, D FIN
Xinwei Wang, Mechanical Engineering
January 2019 Winners 
Melody Gustafson, Veterinary Medicine Administration
Lainey Crawford, Alumni Association
Shari Springer, Chemistry Stores
December 2018 Winners 
Lisa Kalamaja, Veterinary Medical Center
Mark Turner, Memorial Union
Amy Chriswell, Veterinary Diagnostic Laboratory
November 2018 Winners 
Edie Hunter, History
Greg Buttery, Business
Timothy Nessel, Biomedical Sciences
October 2018 Winners 
Roger Sebring, Residence Halls
Joonbae Seo, Biomedical Sciences
Elizabeth Wlezien, Plant Pathology and Microbiology
September 2018 Winners 
Mark Duncan, Residence Halls
Megan Rodenburg, Athletics Department
Aric Warner, Chemical & Biological Engineering
August 2018 Winners 
Becky Lou Johnson, Economics-AGLS
Brent A Pringnitz, Extension to Agriculture
McKayla M Spencer, Ecology, Evolution & Organismal Biology-LAS
July 2018 Winners 
Brian J Bengtson, Human Science Administration
Hayun Lee, Biochemistry/Biophysics & Molecular Biology-LAS
Jamie D Dittman, Plant Pathology and Microbiology
June 2018 Winners 
Chandra Tangudu, Vet Microbiology & Preventative Medicine
Julie S Charlson, Residence Halls
Lani McKinney, Management
May 2018 Winners 
Clare L Polking, Communities-Extension
Bradley J Ryan, Chemical & Biological Engineering
Maria L Teply, Reiman Gardens
April 2018 Winners 
Kristan Kern, Printing and Copying Services
Cassidy Moses, Veterinary Diagnostics Laboratory
Chanda Skelton, Ecology, Evolution and Organismal Biology - LAS
March 2018 Winners
Diane Schall, Veterinary Medical Center
Leland Harker, Electrical and Computer Engineering
Mary Jane Long, Vet Microbiology & Preventive Medicine
cyBUY Vendor Show Door Prize and Other Drawing Winners
---
iCubs tickets: Laura Iles & Diane Kolbo 
Walmart gift card: John Michel 
Backpack: Logan Fischer
Flash drives: Lumila Rizhsky & Svitlana Zbarska
Drawstring bag and flash drive: Shailja Goyal
HP Printer (Central Stores table): Becky Johnson
$50 Bass Pro gift card (Crescent Electric table): Libuse Brachova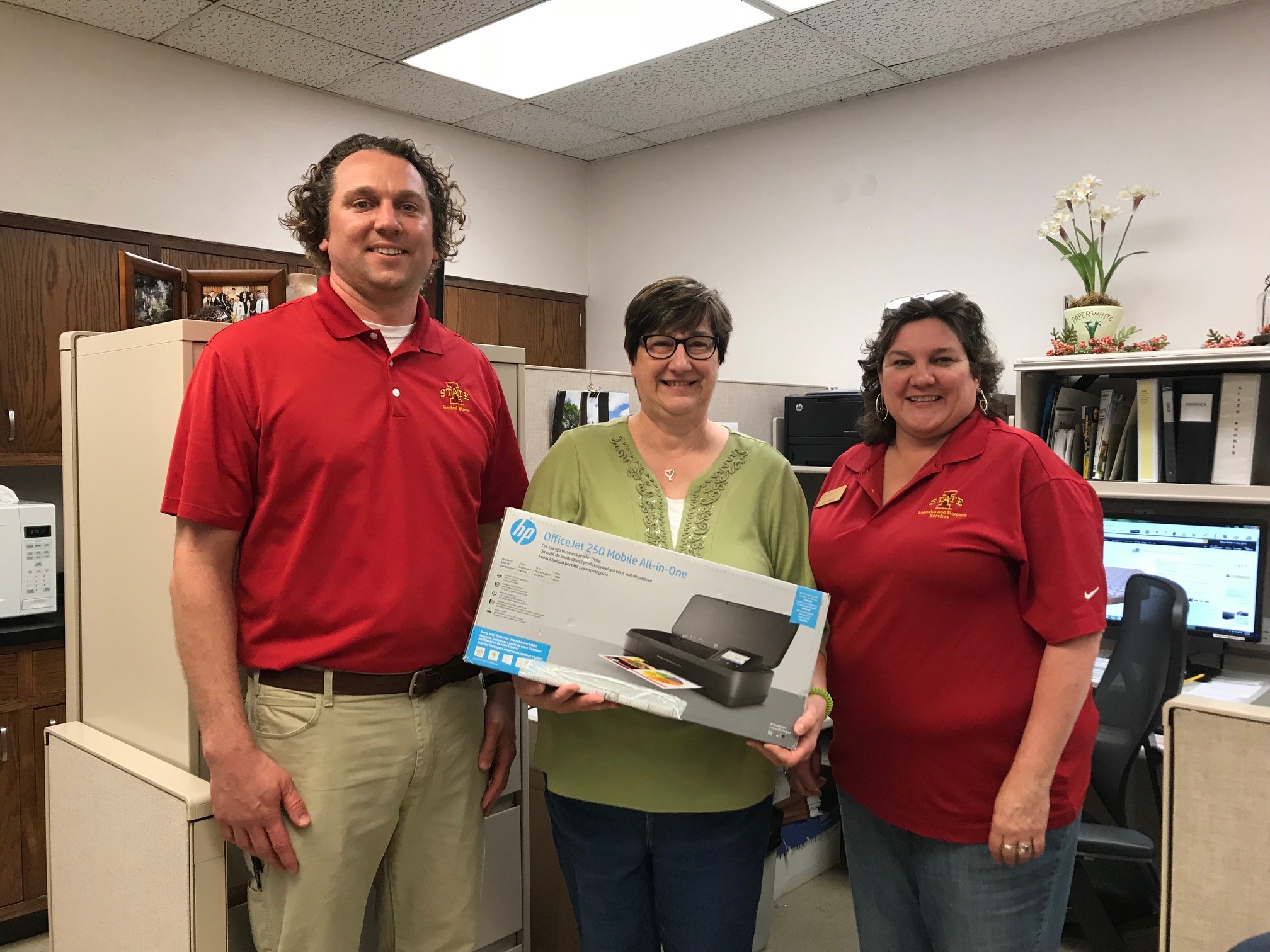 Congratulations, Becky Johnson!
Thank you for using cyBUY!