Home
All University purchases are made in accordance with University Policy, regardless of source of funds. 
Procurement Services (Map)
1340 Administrative Services Building
2221 Wanda Daley Drive
Ames, IA 50011-1004
(515) 294-4860 
Fax (515) 294-9606 
Regular Hours:    7:30 am to 5:00 pm, Monday-Friday
Break and Holiday Hours:    7:30 am to 4:00 pm,  Monday - Friday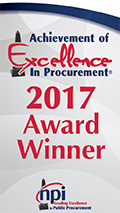 Procurement Standards
The effective date for implementation of Uniform Guidance, 2 CFR Part 200, Procurement Standards regulations at the Iowa State University will be fiscal year 2018. The University will follow Procurement Standards regulations as specified in OMB Circular A-110, 2 CRF Part 215 through June 30, 2017, as provided in the November 2014 COFAR Frequently Asked Questions and updated in the Federal Register 9/10/15 universal identifier and system of award management corrections.
Vendors:
All authorized transactions for goods and services should be made with the authority of the ISU Procurement Services. This authority is evidenced by either a purchase order or a University issued VISA Purchasing Card. Shipments of goods or performance of services without the authorization of the ISU Procurement Services may be considered unauthorized transactions and the vendor risks non-payment.

Please see the vendor link for vendor-specific information.
ISU Faculty and Staff Only:
Receive information on changes in policies and procedures, alerts to vendor scams, changes in existing contracts and new contracts issued, and purchasing systems notices. Subscribe to the Procurement Services Information mailing list  
Follow the link above or send an email to procurement@iastate.edu to subscribe.

Unsubscribe from the list.
Announcements/Newsletters
4/1/2016  Office Depot Site Change/Demos
3/16/2016  Office Depot Contract Launch
1/26/2016  Purchasing transition to new address format
12/16/2015  cyBUY system to allow up to 35 accounts
12/2/2015 cyBUY for CIT Bus Release Numbers
11/10/2015 P-Card Policy Change
1/27/2015  Transportation Services New Dispatch System
12/11/2014  Changes in furniture receiving, delivery, and installation
12/1/2014  New Copier Contract 
4/1/2014      Verizon Wireless account scam
3/26/2014   Change to cyBUY: Notes to Vendor field added for select vendors
2/25/2014   Ability to pay US Cellular departmental phone bills with p-card
2/14/2014  cyBUY issue with OfficeMax payments
2/7/2014    Meetings offered on using the p-card for Verizon payments
2/4/2014  Changes to roles in the requisitioning system
1/6/2014     Purchasing Card Record Retention
12/13/2013  Changes to cyBUY Starting Monday 12/16
12/9/2013  Changes Are Coming to cyBUY!
5/28/2013 Important Information About Searching on cyBUY
9/10/2012 Requisitioning System International Insurance Function
6/17/2013 Scam Alert - Dun and Bradstreet Complaint Scam
6/4/2012    Scam Alert - Ricoh Toner Scam
5/14/2012 Scam Alert - Toner/Copier Scam
5/1/2012    Significant Change to the Requisitioning System: Attest Statements
2/9/2012    Scam Alert - Telecom Maintenance
7/1/2011    Purchasing Systems Attachment Uploading
11/4/2010  Purchasing Card & Federal Price Reasonableness 
7/7/2010    Repair & Technical Services Announcment 
6/14/2010  P-card Fiscal Year End Reminder 
4/29/2010  Processing p-card transactions: problems when using multiple browser sessions
2/23/2010  Change and training for contract orders 
1/25/2010 cyBUY Receiving and Comments Sections
12/1/2009  Guidelines for purchase incentives